Smoked Carp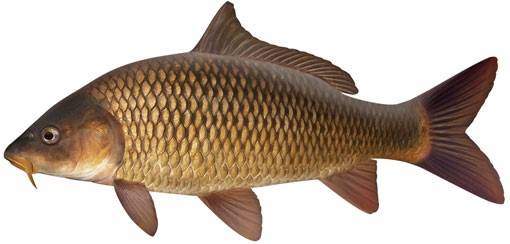 Brining helps keep the fish moist and flavorful during the smoking process. Below is a simple brine recipe to use for your carp.
Brine Recipe
1 gallon of water
1 1/2 cups of salt
1 1/2 cups of brown sugar
3 tbsp. garlic powder
6 tbsp. onion powder
Place the fillets in the bottom of a large pot or container and pour the brine over the fillets until they are completely submerged in the mixture. Cover loosely and refrigerate the fish for 24 hours.
Smoking Carp
Soak your wood chips one to two hours before smoking.Apple wood, cherry and hickory are great choices and complement the flavor of carp nicely.
Remove any plastic.If you decided to wrap your fish in plastic wrap, you'll need to remove the carp from the plastic wrap and allow the fish to sit on a wire rack in the refrigerator for 30 minutes. After 30 minutes, the fish should develop a subtle glazy or shiny appearance.
Rinse the fish.If you decided to brine the fish, you'll need to remove the fillets from the brine and rinse them under cool water. Pat them dry and allow them to dry on the countertop for another 30 minutes.
Now, set up your smoker.Light the charcoal if using a charcoal smoker, and add water to the pan if your smoker has one. The water will help create steam that will keep the fish moist while it smokes.
You may want to lightly oil your smoker racks to prevent the fish from sticking.Now, place the fish inside of the smoker.
Smoke the fish for at least 10 hours.The fish will need to reach an internal temperature of 180 degrees F and continue cooking at this temperature for at least 30 minutes before it's safe to eat.