May 2023 Conservation News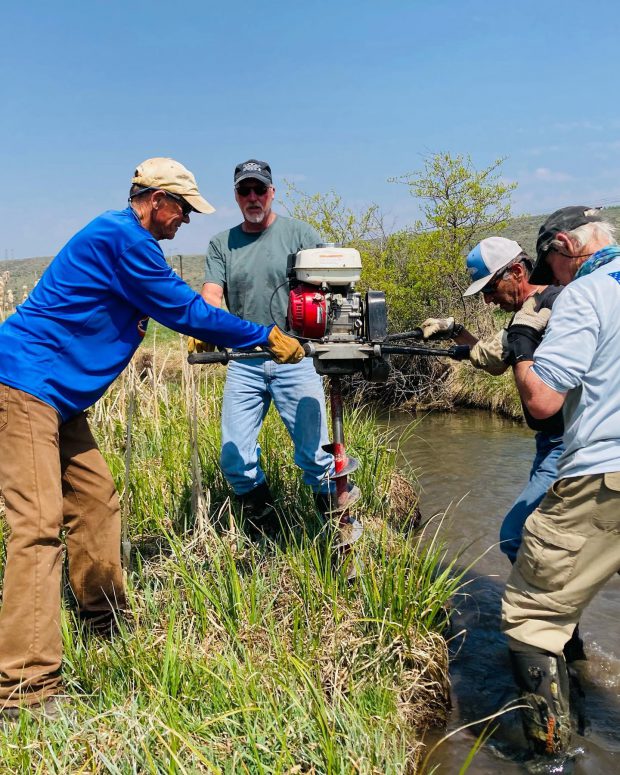 Conservation Update. May 13 and 20, 2023
A hearty crew arrived at Rainey Creek on the 13th to plant trees in the newly constructed floodplain just upstream of Route 26 in Swan Valley. Unfortunately, the creek was pretty high, and we only were able to plant 40 cottonwood seedlings on the upslope edge of the floodplain.
We returned on the 20th for the roadside clean up and to plant trees again. Twenty-one volunteers arrived and we promptly split the crew in half. Dan Smith took charge of the roadside clean up, and Jaime Campell led the tree planting effort on Third Creek (a spring fed tributary that feeds into Rainey just upstream of the confluence with the South Fork). This tree planting is a cooperative effort between the Cutthroats and South Fork Initiative of the Henry's Fork Foundation.
Thank you to all the volunteers that made this work happen.
Andy Bosworth