Click HERE to download the 2023 Expo Daily Program.
The Expo will be hosted at the new MOUNTAIN AMERICA CENTER in Idaho Falls on Friday, March 24 and Saturday, March 25, 2023.  Doors open at 8:30 AM – FREE to the public!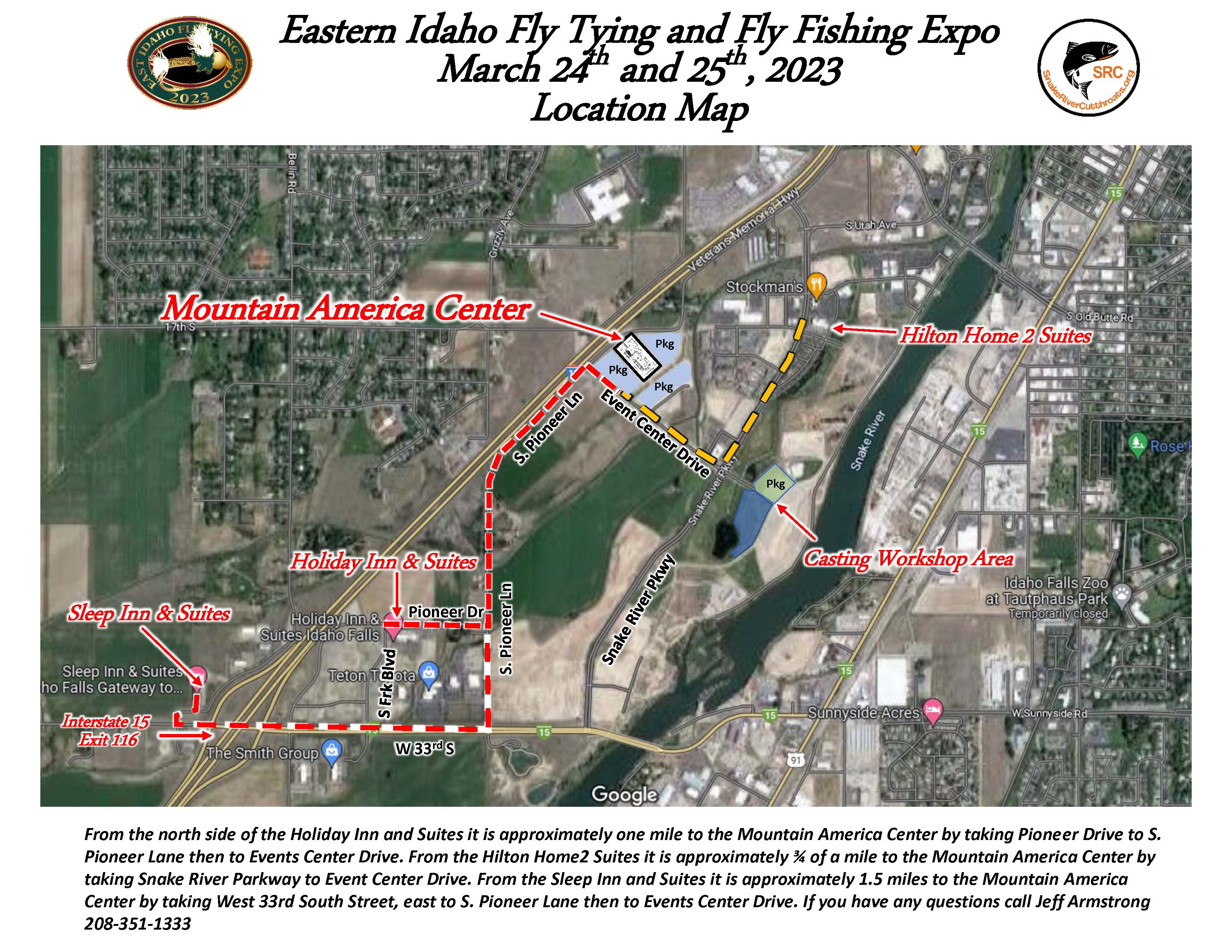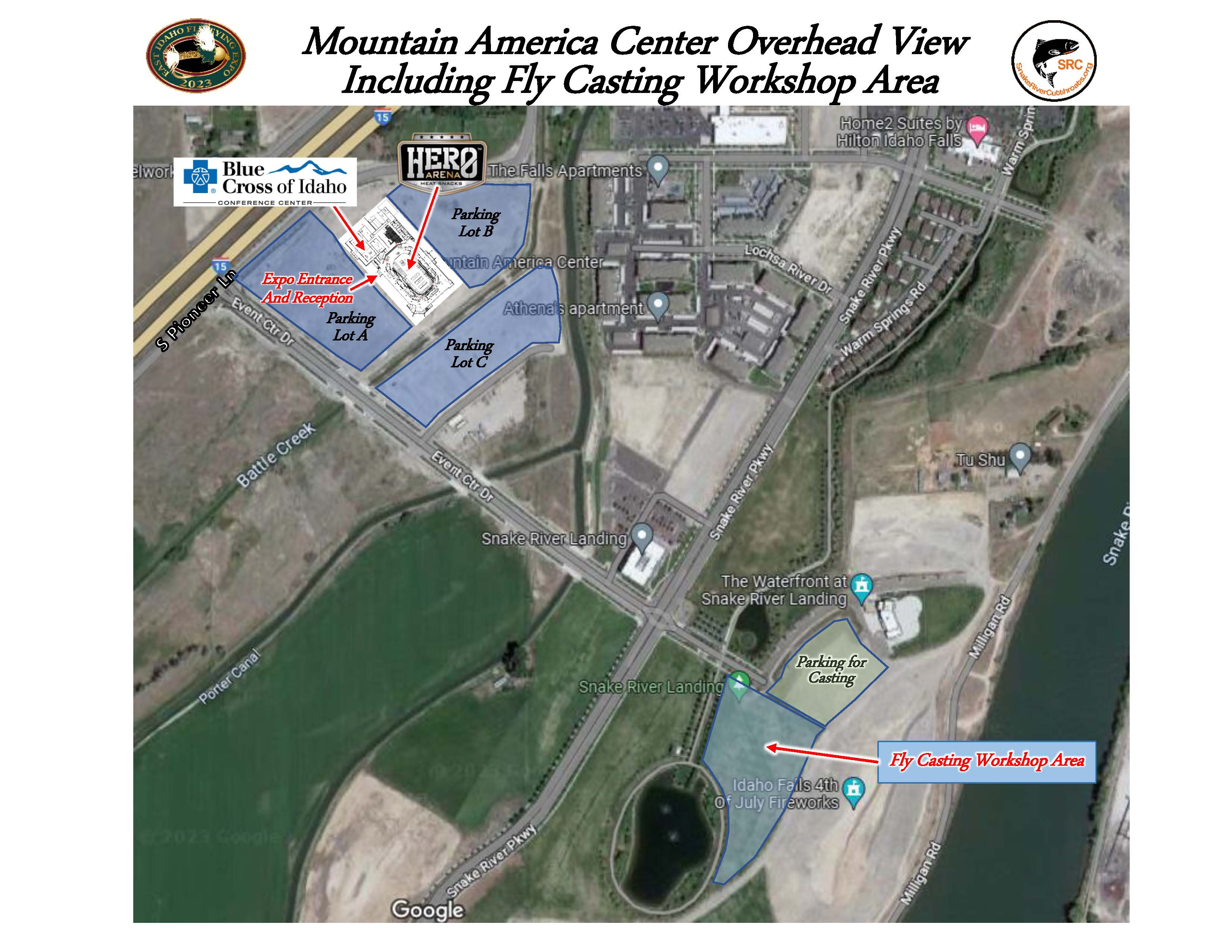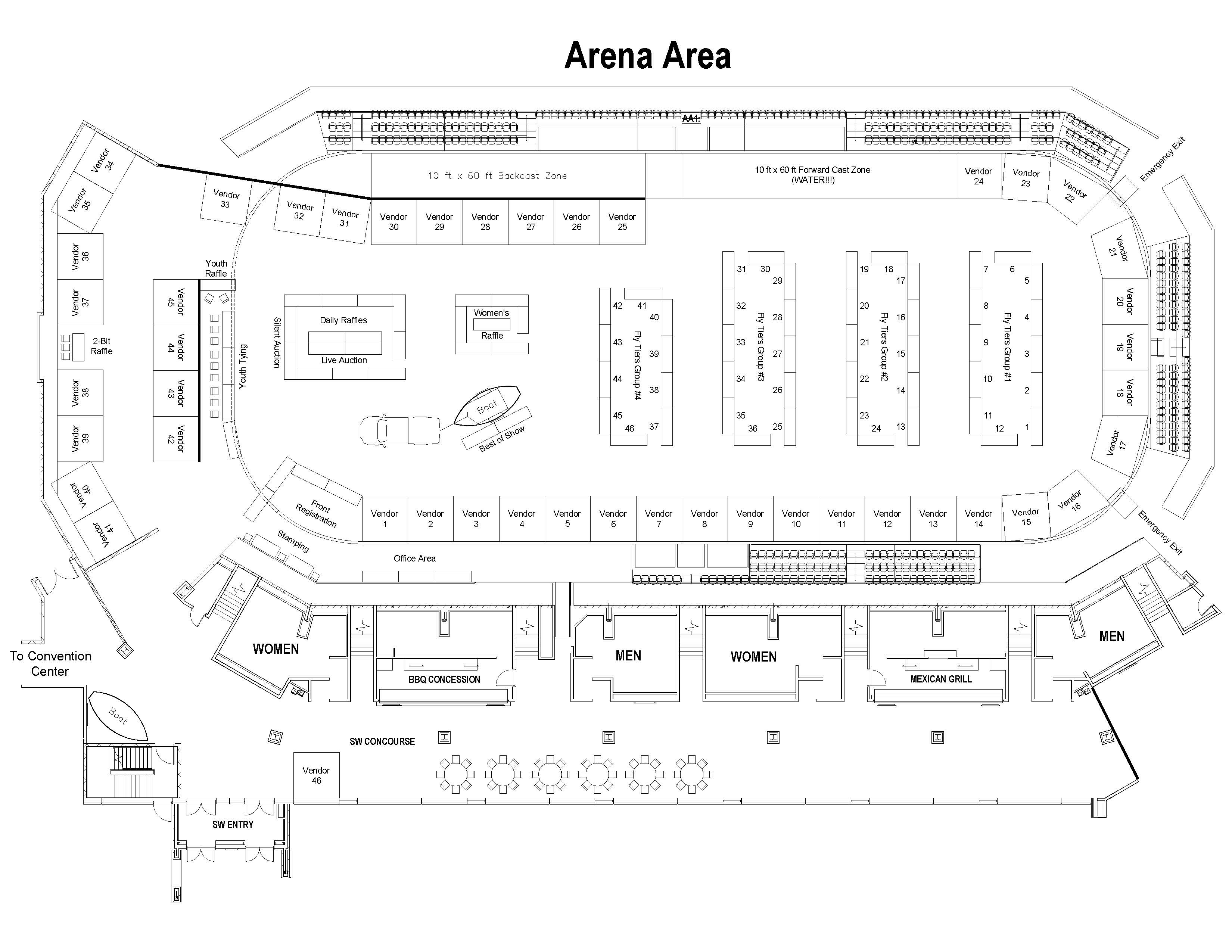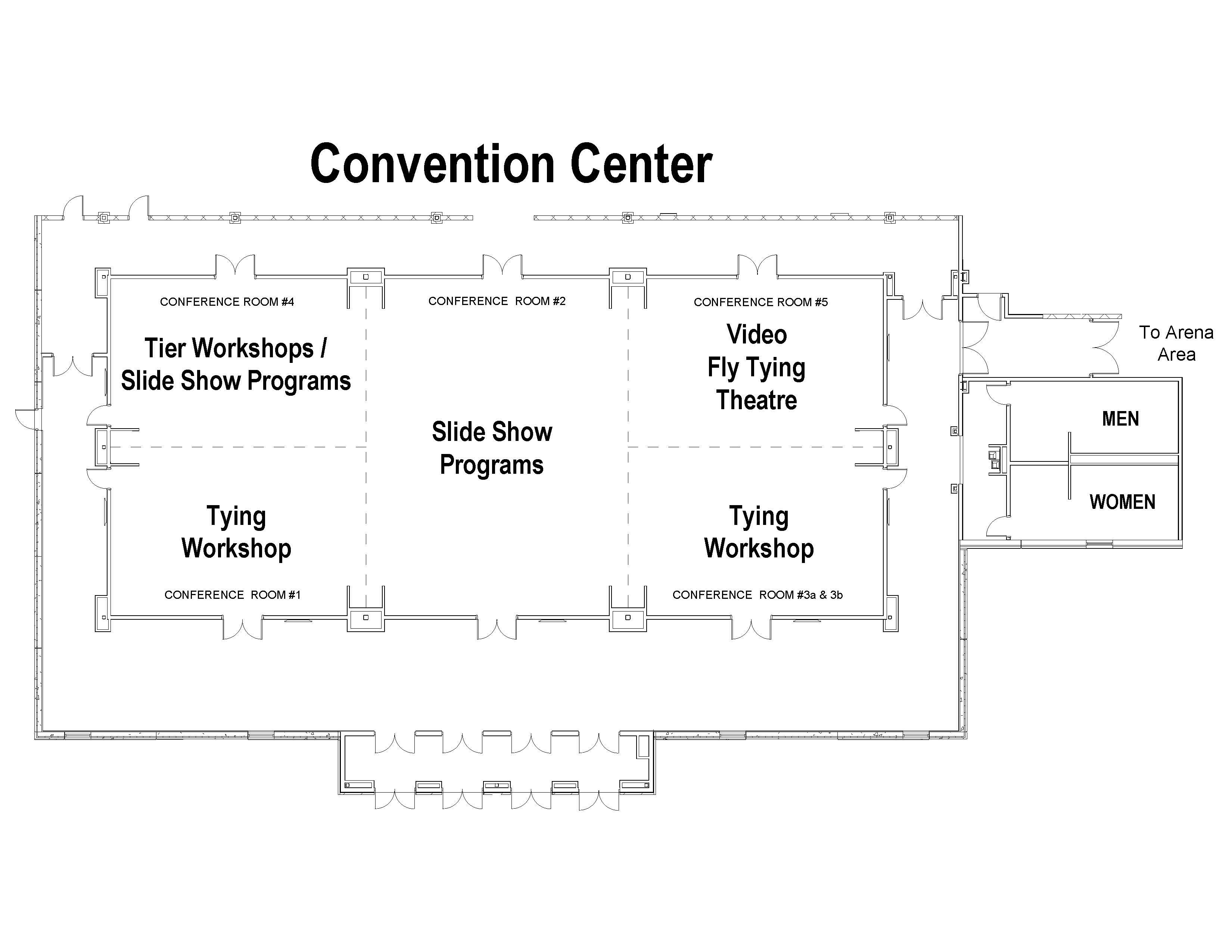 New this year – a 60 foot indoor casting pond!
Local Lodging

Holiday Inn & Suites Idaho Falls
3-star hotel
3005 S Fork Blvd, Idaho Falls, ID 83402
(208) 227-9800

Home2 Suites by Hilton Idaho Falls
1160 Whitewater Dr, Idaho Falls, ID 83402  (208) 529-0400