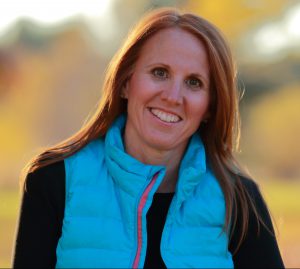 Kris will discuss Idaho's natural resources and how we're helping fisheries in particular.  She will show photos and video with audio during the presentation  Kris will also show 'Together' a film  produced for US Forest Service and Trout Unlimited that includes volunteers from Snake River Cutthroats.  Kris will also discuss her new book 'My Place Among Men' and how it relates to conservation of our woods and waters. Her book will be available for sale at the meeting.
No two days are alike for outdoor journalist and Tight Line Media founder Kris Millgate. Some days she camps out in an edit bay creating award -winning films. Other days she hikes into the wilderness to collar grizzlies, count eagles and catch fish all with camera in tow.
Every subject Millgate covers has to be interesting enough for her to sacrifice the physical and mental effort required to capture the scene. It's the reason she and Tight Line Media win so many awards.
Millgate graduated from the University of Utah with a degree in broadcast journalism in 1997 then worked for several TV news networks before starting Tight Line Media in 2006.
With nearly a quarter century of storytelling, Millgate traverses the country in search of stimulating and engaging topics. She researches issues thoroughly then translates core elements via video, photo and words with professional skills that demand audience attention.
Millgate is a leading member of Outdoor Writers Association of America. She's a life member of Trout Unlimited and a certified Idaho Master Naturalist. She's also a fly fisher, ultra trail runner and youth hockey coach. In every pursuit, Millgate's determination is relentless.
She's currently reporting for PBS, USA Today, Gray's Sporting Journal and East Idaho Outdoors.
Her first book 'My Place Among Men' is available now. See her work at: www.tightlinemedia.com