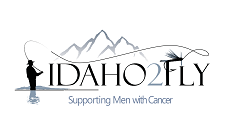 To further promote the fishing and life skills learned at our retreats, Idaho2Fly sponsors several Fly Fishing 101 Classes each spring. These informative and enjoyable classes offer former and future guests, volunteers, and men with cancer an opportunity to connect with one another and take their passion for fly fishing to the next level.
The classes will be held at Jimmy's All Seasons Angler on Monday evenings from 6:30 PM to 8:00 PM beginning on March 4th 2019. Jimmy's All Seasons Angler is located at 275 A St. in Idaho Falls. We will have a class each Monday evening with classes as follows:
March 4th – Fishing Gear-the Fun Stuff
March 11th – The Knots of Fly Fishing
March 18th – NO CLASS – SPRING BREAK
March 25th – The Bugs of Fly Fishing
April 1st – Strategies of Fly Fishing
April 8th – Where in the Water Are They
April 15th – Fly Casting
The classes are designed to be informative and a lot of fun. We will have accomplished instructors for each evening and volunteers to assist as you learn more about the sport. Please come join us for some fun filled evenings! If you are not able to attend every class, that is ok, just come to the ones you can.
We look forward to seeing you there. Please RSVP me if you would like to participate. To learn more about IDAHO2FLY, please visit our website at www.Idaho2fly.org.
Thank you,
Bob Starck
Email: [email protected]
208-589-9339